Introducing Plantaizin'...
Plantaizin' is a plant-based snack brand that seeks to do our bodies well and do good in the world
Our sweet and savory-flavored plantain chips are 100% all-natural and grown from small farms in the Peruvian Amazon rainforest
We strive to build community and have an obligation to leave a positive impact in the world, which is why we work with and help support uplifting movements and non-profit organizations
Plantaizin' Plantain Chips - Sea Salt, 1.25oz
Regular price

Sale price

$29.00

Unit price

per

Regular price

Sale price

$79.00

Unit price

per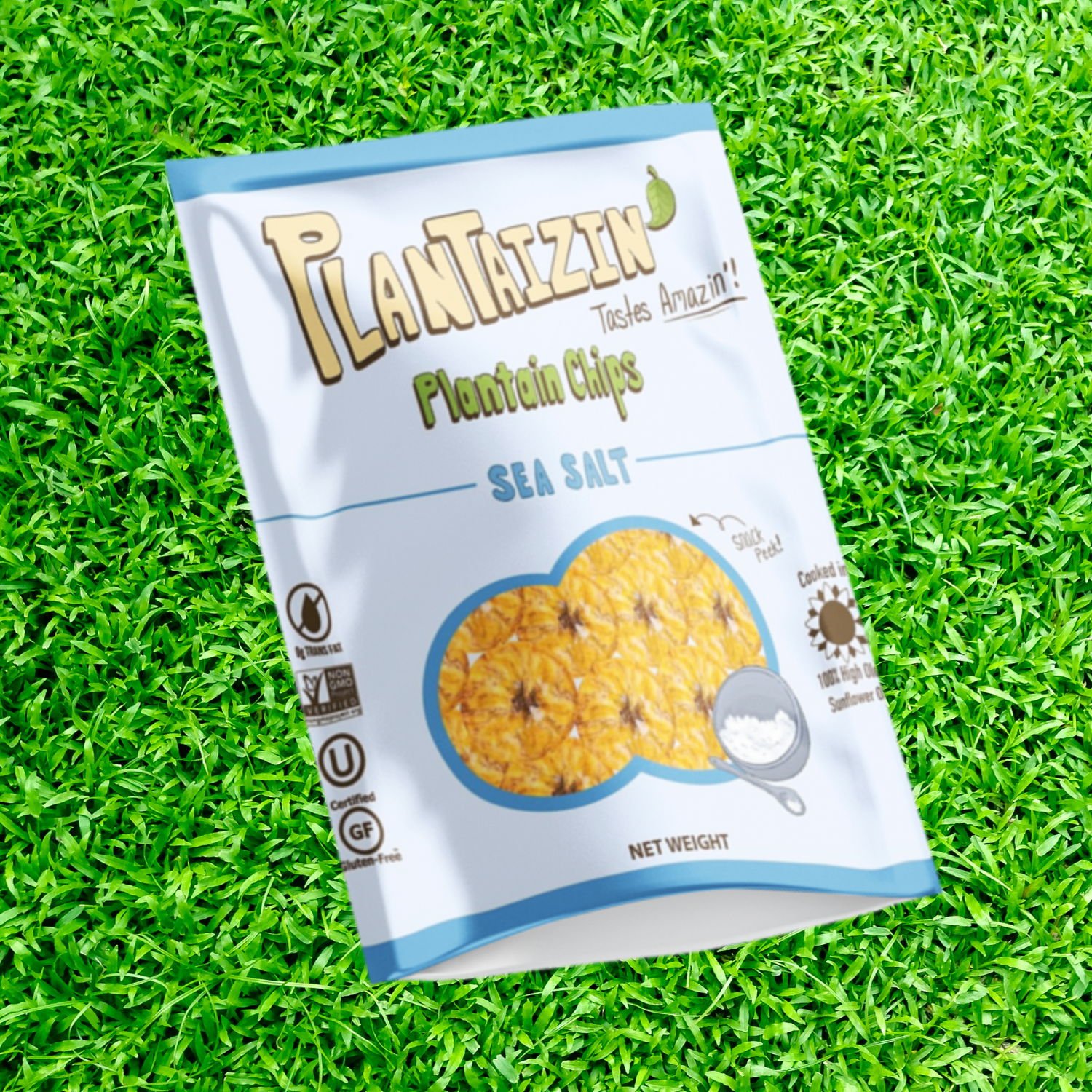 Plantaizin' Prizes!
-3 simple ingredients
-Single serve bags for better and convenient portion control
-Scan the QR codes on our chip bag to access music playlists, recipes, giveaways, a words of affirmation generator, and more!
Meet the Team
Our co-founders have seen their lives and the lives of others transformed through healthier eating. Kervens was able to lose 150+ pounds through a plant-based diet, Milton gained a needed and healthy 50 pounds through a flexitarian diet, and Kellyne has personally seen the power of plant-based foods. Their love of snacking and their journey to find healthier foods that taste amazing forced them to think about fun ways to bring healthy-and-tasty snacking to the world. Within their Haitian culture, plantains are a staple and helped them with their health goals. So they started the Plantaizin' brand with a fun plantain chip line with robust flavors, and plan to expand to other snacks down the line. That's how Plantaizin' was born…
Don't Just Take Our Word For It!
Dynamic Snacker (V.R)

"If you're going to purchase a healthier snack, THESE ARE THE BEST!! The thickness is perfect to give you a nice crunch yet a full-mouth feel. They can even stand in as a grain-free cracker for chicken salad, etc. Yummers!!"

Diet Restricted Snacker (R.V)

"These are my go-to for carb calorie needs, as my system does not tolerate much else…They are SO good! I love them for the healthy ingredients and the great flavor!"

On-the-Go Snacker (D.I)

"Love these chips instead of other snack chips…very tasty and yummy. Perfect for my mid day snack or while driving back home from work. It's not too salty and is fresh!"